The HITOWA Group is a provider of comprehensive lifestyle support services that assist in a wide range of living situations.
Lifestyle Support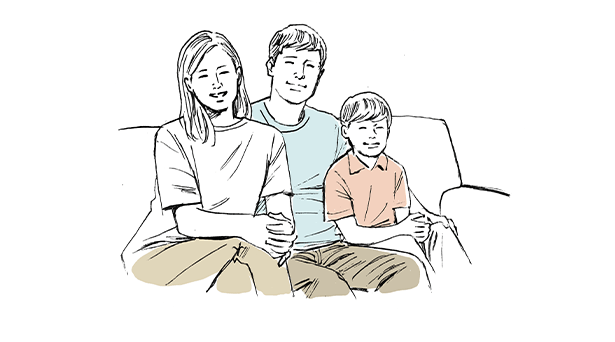 Through our franchises, we offer a wide range of lifestyle support services, helping people across Japan with various difficulties they encounter in their daily lives .
Osoji Honpo Housecleaning and Housekeeping Services
Osoji Honpo offers housecleaning services in all 47 of Japan's prefectures. These services include everything from day-to-day cleaning to specialized cleaning, such as device disassembly and component cleaning. Osoji Honpo provides professional cleaning tailored to customer requests.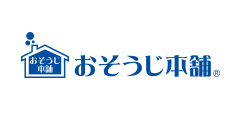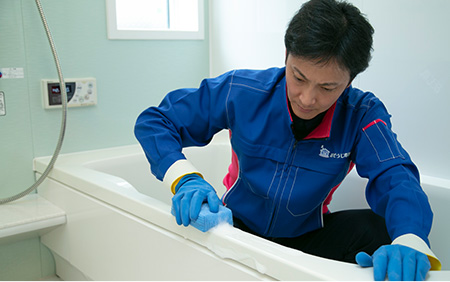 House cleaning
Store, office, and vacant room cleaning
Cleaning supply sales and rental services
Housekeeping services
Garment cleaning with delivery and storage services
On-site car cleaning and coating
Repair and Maintenance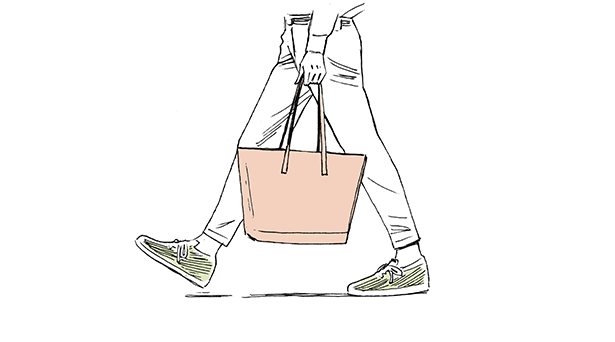 We offer cleaning and repair services for the shoes and bags customers use every day.
Kutsu Senka Shoe and Bag Maintenance
Kutsu Senka offers cleaning and repair services for leather goods such as shoes and bags across all of Japan, and also provides key duplication services. Its unique cleaning method, which was developed in-house, washes leather while providing it with nutrients, giving leather goods that have seen better days a new lease on life.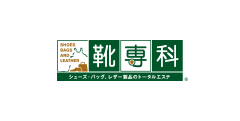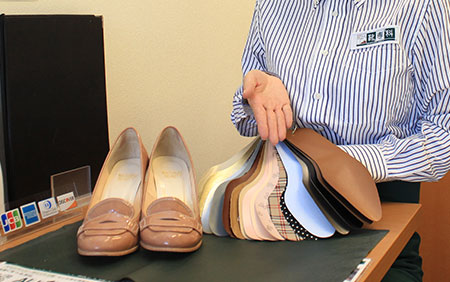 Cleaning, damage repair, and restoration of shoes, bags, and other leather goods
Shoe polishing
Duplicate key creation
Nursing and Health Care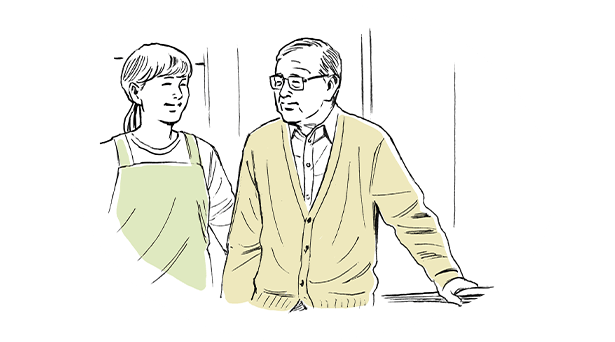 We offer private nursing home services, nursing care insurance services, at-home acupuncture and moxibustion services, at-home massage services, and more.
Irise Nursing Care Services
Based on its three pillars of "care for the individual, care for family members, and care for the community," Irise provides private nursing home services, elderly daycare services , and short stay services, primarily in Tokyo and the surrounding area. These services, which abound with hospitality, help people lead richer lives as members of society .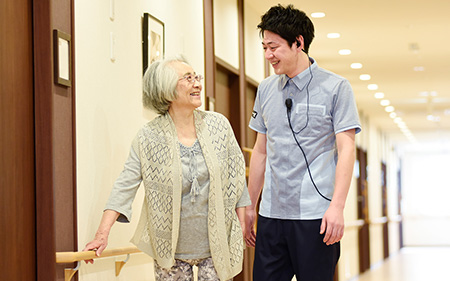 Operation of private nursing homes
Operation of residences with health and welfare services for the elderly
Designated in-home long-term care support business, as prescribed in the Long-Term Care Insurance Act
The following in-home service business, as prescribed in the Long-Term Care Insurance Act
Home-visit long-term care
Outpatient day long-term care
Short-term admission for daily life long-term care
Daily life long-term care for persons admitted to specified facilities
Communal daily long-term care for dementia patients
Outpatient long-term care for dementia patients
KEiROW At-Home Acupuncture, Moxibustion, and Massage
KEiROW assists people who have difficulty walking due to joint contracture or muscular paralysis, people who are confined to wheelchairs, and people who are bedridden by providing services to help reduce paralysis and pain, at customers' homes or in facilities, with the consent of their physicians. It also helps prevent customers from becoming bedridden. It is a pioneer in the field of at-home medical massage, contributing to local communities. It is covered by medical insurance, so it can be used with any nursing insurance care plan, providing customers with access to therapeutic massages, joint movement therapy, and rehabilitation therapy.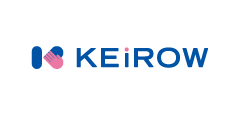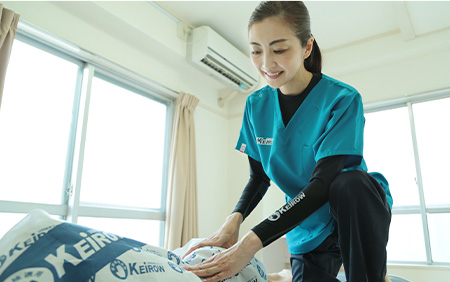 Bedridden condition prevention
Paralysis, numbness, and swelling improvement
Function restoration
Maintenance of physical faculties
Physical faculty improvement training
Joint contracture treatment
Maintenance and improvement of joint movement range
Muscle strength training
Blood circulation improvement
Relaxation
Communication
Childcare Support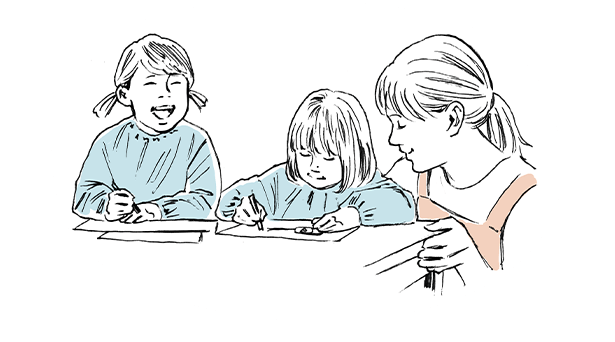 We operate licensed nursery schools and company-sponsored nursery schools, primarily in the Tokyo area. We offer carefully designed programs with the aim of our nursery schools being the nursery schools of choice by parents and communities.
Food Services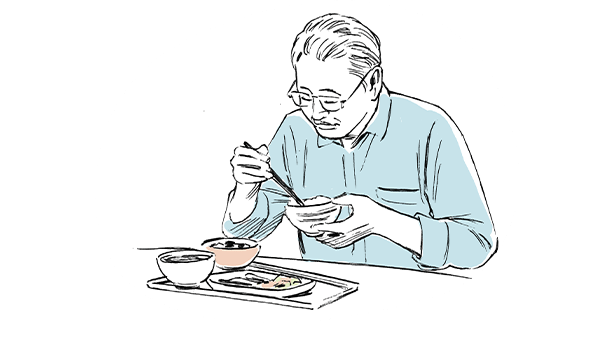 We offer various food-related services, primarily for senior nursing care facilities.
Sumaimeal Catering services
Under the "Sumaimeal" brand, we provide catering services that serve high quality meals, primarily for the residents of senior care facilities.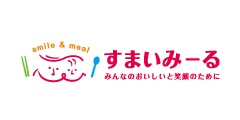 Senior care facilities
Nursery schools
Schools
Company cafeteria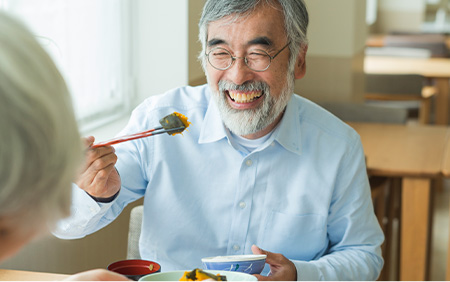 MY PANTRY Meal Service Support
The MY PANTRY is a one-stop site for ordering, delivering, and paying for all ingredients used for meals served in senior care facilities. It also offers proposals to meet the needs and solve the issues faced by facilities, such as hybrid lineup of both ingredients and prepared foods.